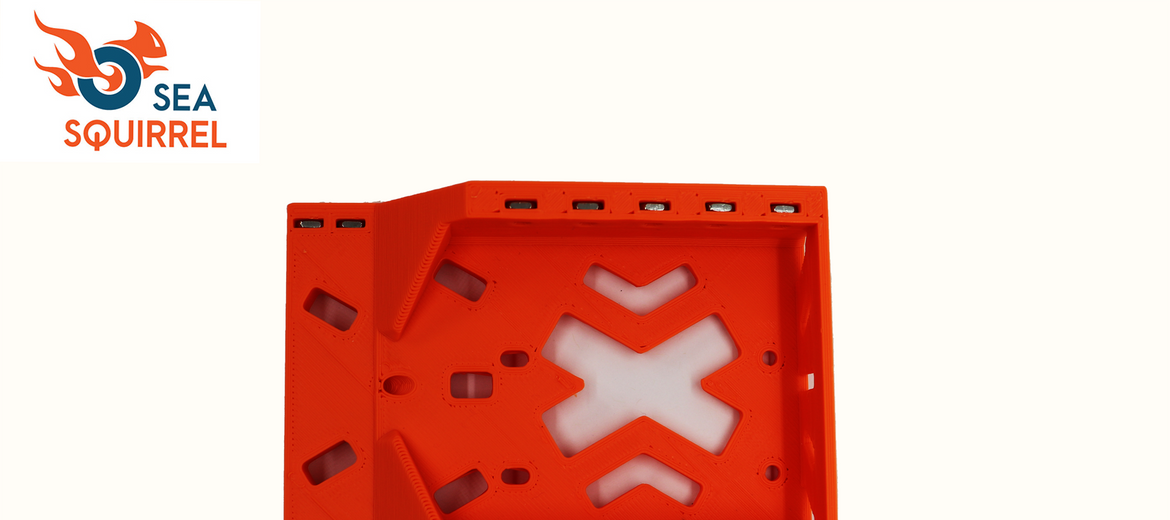 Sea Squirrel VS4-10 Rear Servo Winch Mount
Sea Squirrel VS4-10 Rear Servo Winch Mount
A replacement rear chassis brace for the VS4-10 Chassis (Chassis Kit, Origin, Pro, or Ultra) with clearance and mounting for MOST internal or external spooled servo winches. Mount using existing hardware
This also provides enough room to use a Servo Winch with a Mojave Body mounted using our Sea Squirrel VS4-10 Mojave Mody Mounting Kit (SWB or LWB). 
Works with our Sea Squirrel VP VFD Transmission Rear Output Reverse Kit - SSVF-01
Works with our Sea Squirrel VS4-10 Fuel Cell - Chassis Mount - SSVS-06 (color) no additional modifications needed.
Use existing rear brace & rear shock tower hardware to attach. All other hardware provided.
Includes Rear Servo Winch Mount and hardware 
NOTE:
1- Origin Style Rear Bumper - Modifications will need to be made to allow mounting of the bumper INSIDE the frame rails.
2- Savox 1230 and similar sized servos do not fit.
3- Internal Spool Winch recommended. External Spool SSMC-02 (color) needed for External Spool Servo Winch. Others may fit/work but not tested.
4- High-Clearance Upper Rear Link (bent upper rear links) may hit and damage this brace. Standard straight upper rear links recommended.