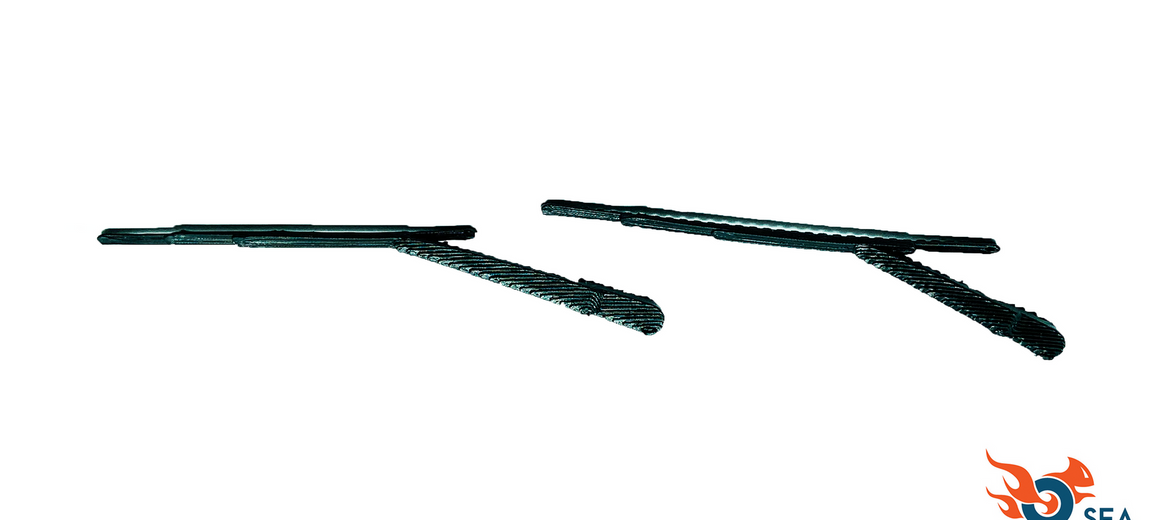 Sea Squirrel Scale Windshield Wipers
Sea Squirrel Scale Windshield Wipers
Scale Windshield Wipers made to resemble the ones included with the Mojave body.
These are made from a flexible material and resist breakage. Use as replacements or add wipers to any body.
Drill a single hole for each wiper and glue. ShoeGoo or E6000 is recommended for mounting - Use as directed on product packaging.