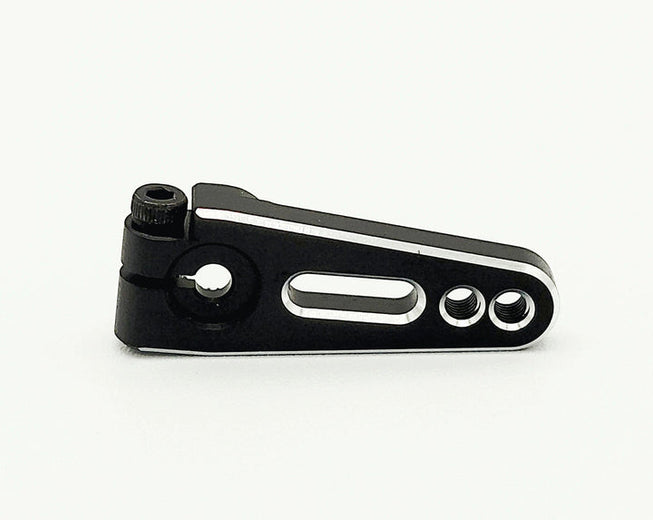 NSDRC 24mm 1/10 Clamping Monster Horn
24mm Monster Clamping Horn:
One of the strongest servo horns on the market. No one has ever broken or stripped one of these horns! Super thick, incredibly strong, with large 2.0 allen head clamping bolt.
25T Spline
24mm Length
M3 Threaded Holes
4mm Thick 7075 Aluminum
These horns come with NSDRC's RS1 Servos.