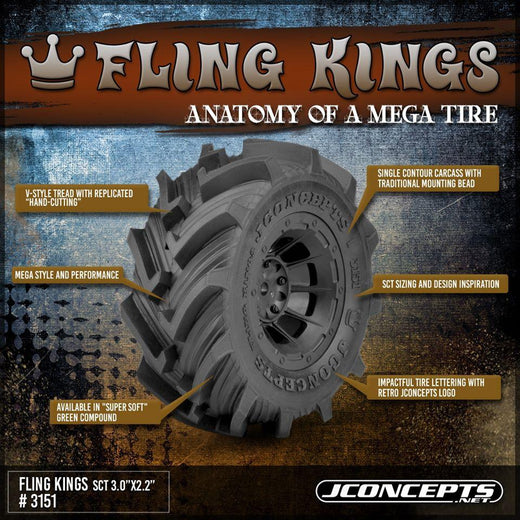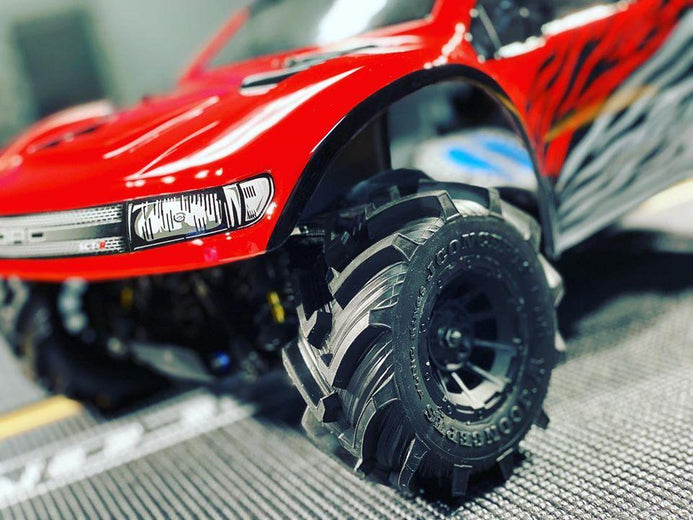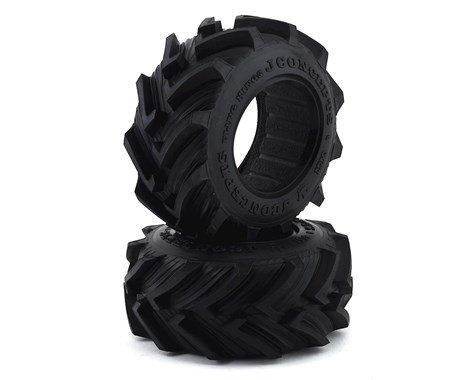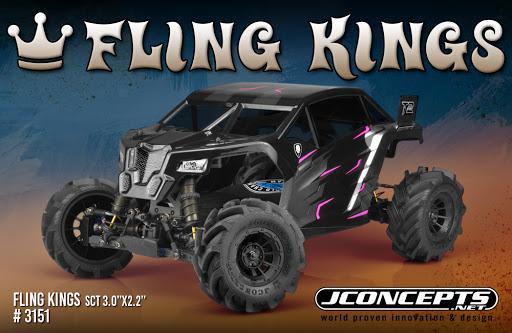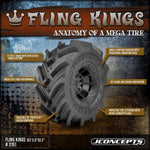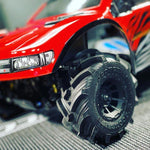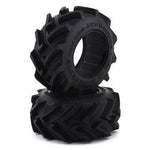 JConcepts 4.45" Fling King Short Course Tires (2)
Fits – Short Course Wheels ONLY -  3.0" x 2.2" 
2pc - L&R - Includes Dirt-Tech closed cell inserts
This is a set of JConcepts Fling King Short Course Tires, the first RC Mega SCT tire, specifically designed to throw mud, dirt, gravel and grass just like the real thing. The giant sized tires are tall enough to dance through the deepest RC loam, however, it's the tall lugs that separate them from the rest. The 1:1 tires were hand-cut to produce the most wicked looking tires on the block. The JConcepts tires are uniquely built to replicate a hand-cut set, however, deep tread remains to do the "mega" land damage the drivers and enthusiasts crave.
One of the most impressive details about the SCT Fling Kings, they are designed for 3.0 x 2.2" standard SCT wheels, making them even more appealing. No details were spared on these mud runners, the V-type tread is replicated to a T and the top of the tread carries a slight recess adding a little touch of depth to the appearance. Off to the side, the tire lettering hits hard with retro style JConcepts lettering, Fling King logo and crown with #3151 part number for easy identification.
Features:
SCT sizing and design inspiration
Tire measures - ~1.75"W x 4.45"H
V-style tread with replicated "hand-cutting"
Single contour carcass with traditional mounting bead
Impactful tire lettering with retro JConcepts logo
Available in "super soft" green compound
Includes Dirt-Tech closed cell inserts
Mega style and performance