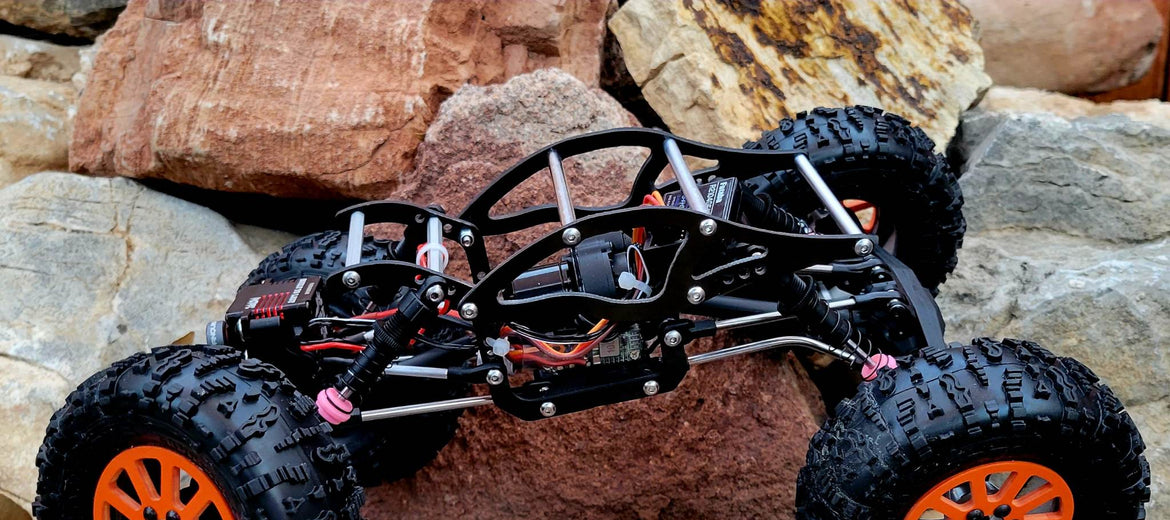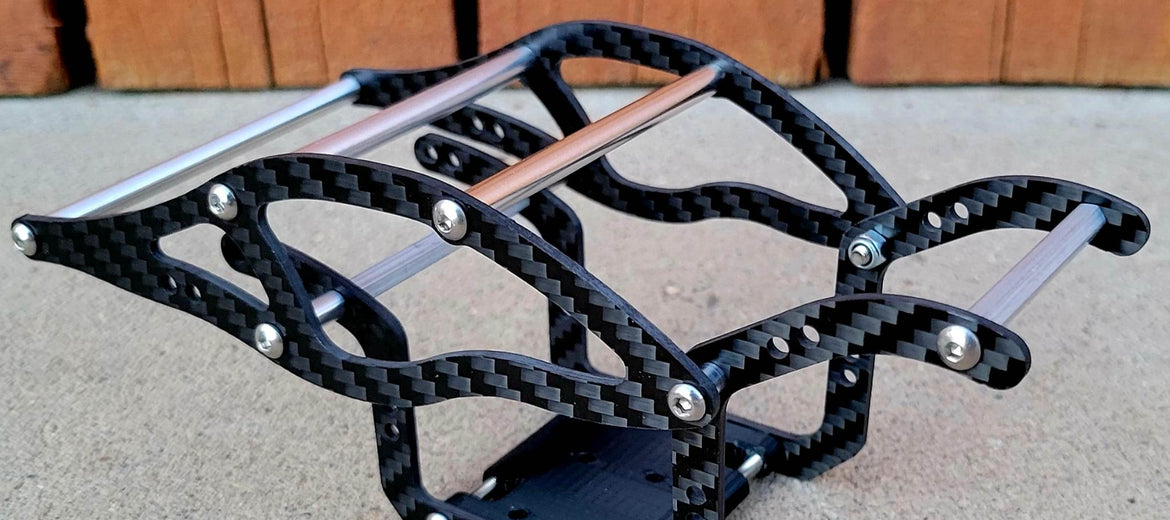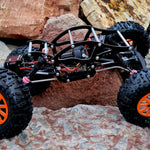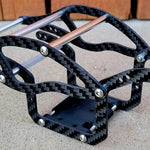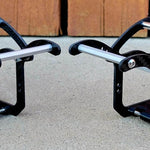 Hittman Fab El Niño Sicario V2 1.9 Mini Chassis for 1/18 Capra UTB18
HittmanFab El Niño Sicario V2 1/18 Capra Edition
A competition based chassis designed around the Axial 1/18 UTB Capra. This chassis is the perfect upgrade to bring your Capra to comp capable performance. Retains WRCCA mini class spec compliance.
High quality 2mm Carbon Fiber Chassis Plates

3d Printed skid plate and Delrin skid plate

Machined aluminum cross braces

SS hardware -Designed to use the stock Axial 1/18 UTB transmission. The skid will flip the transmission, moving the motor forward.

Designed to clear Holmes 380, Holmes 280 and stock 380 motors.

The chassis was designed around 75mm-80mm shocks.

All chassis will come pre-assembled.

Included 1/8" Titanium link set will provide roughly 8 7/8" WB with Axial 1/18 UTB axles
Standard Hittman Fab Warranty covers replacement of broken chassis plates, bent cross braces or broken skids. As long as the damage is done under normal use conditions, and parts have not been modified by the user.
*Disclaimer* Supplied hitman cross braces must be installed between the front and rear shocks. Failure to do so may cause chassis plate failure, this would not be covered under warranty through HittmanFab.