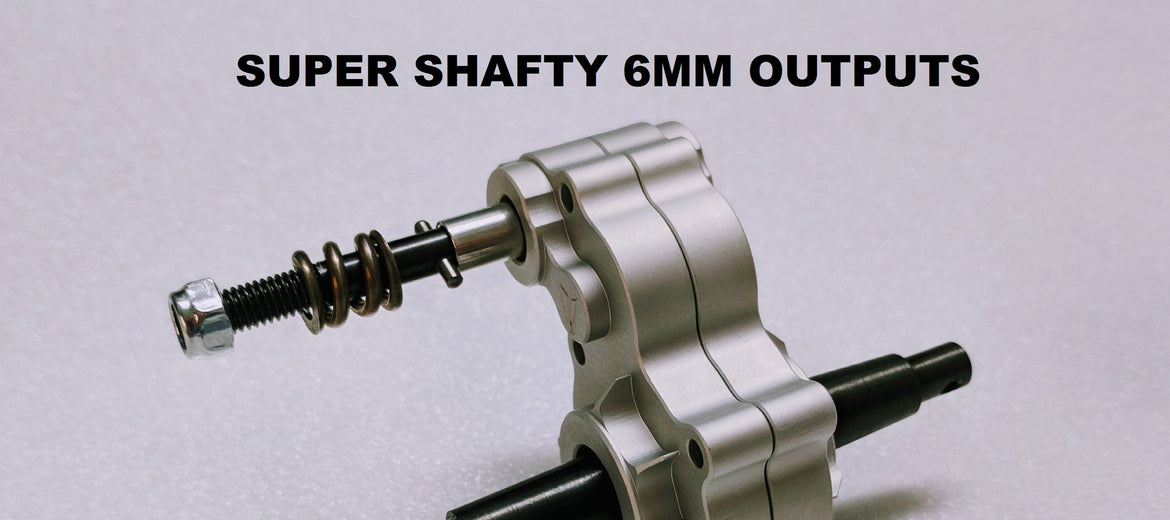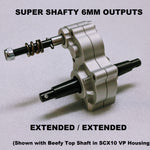 SuperShafty Bombproof 5mm Outputs
SUPERSHAFTY now has Bombproof 5mm Outputs!!!
Warranty against breakage for LIFE. 
Need that little bit longer reach, but not ready to step up to our 6mm extended shafts yet?
We now how have the perfect solution. 5mm extended. Same great quality as our 6mm, but will use a stock or stock replacement driveshaft hub.
These are also now available as an upgrade to our 5mm Transmission.
Each set comes with:
2 Outputs.  Front and Back.
Screws for Main Gear
Bearings for Transmission housings.
Options:
Extended / Extended (Shown) - $49.99
Extended Front / Standard Rear 

- $44.99

Standard Front / Extended Rear 

- $44.99
Not included: 
Drive Hubs
Transmission
MIP Drive Shafts.
Steel Main Gear, or Steel Trans Gear set of 3 gears.
Recommended:
Upgrade to Steel Gears.
Steel Drive Shafts.
Fits:
SCX10.1 Transmission housings, Including Stock, HR and VP.