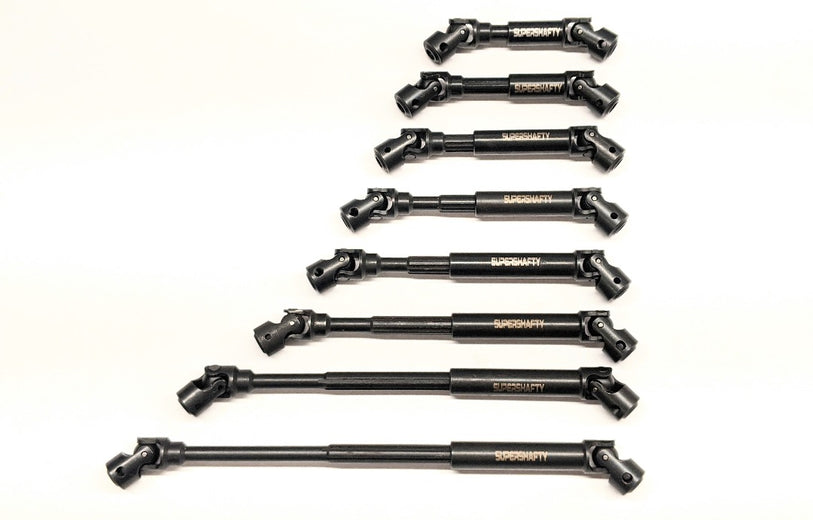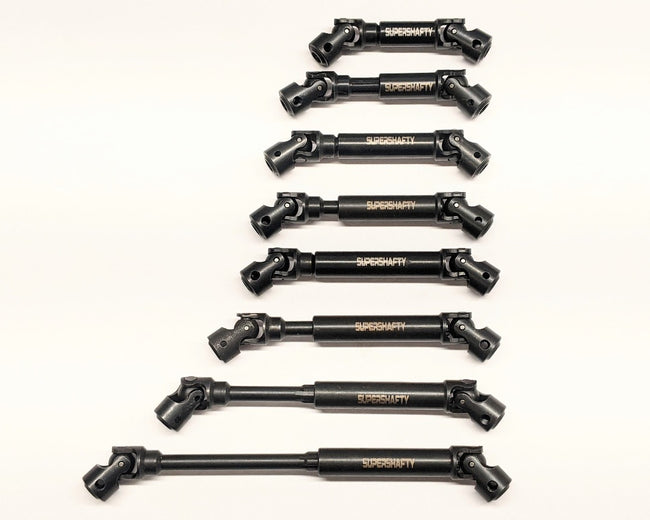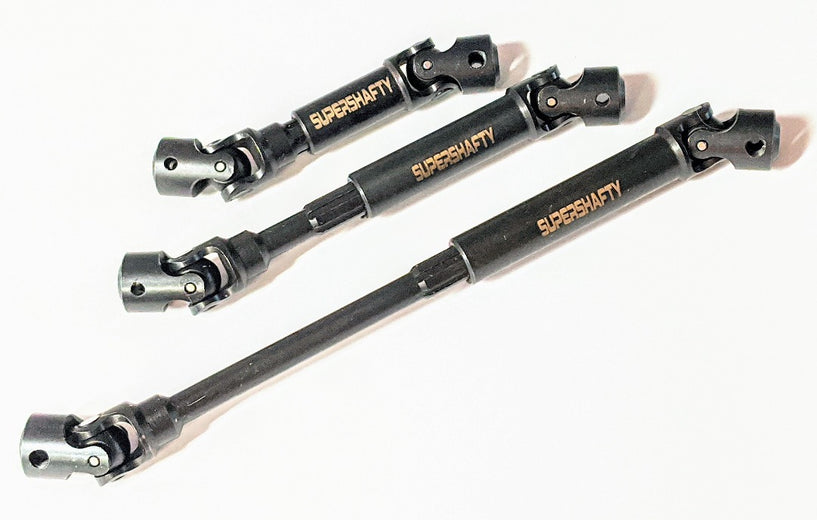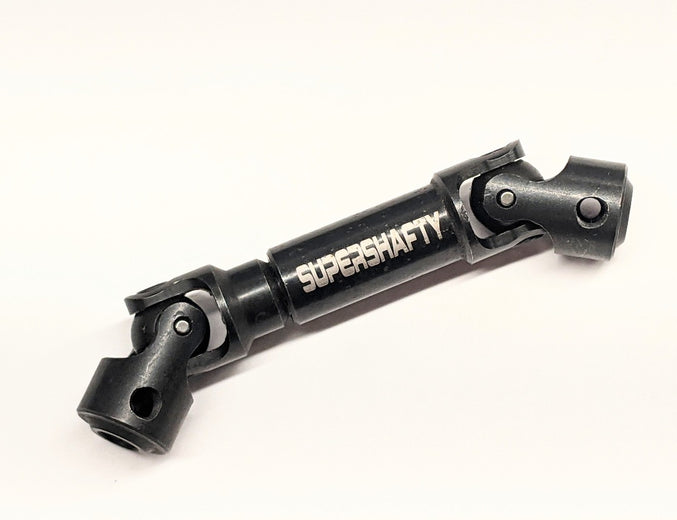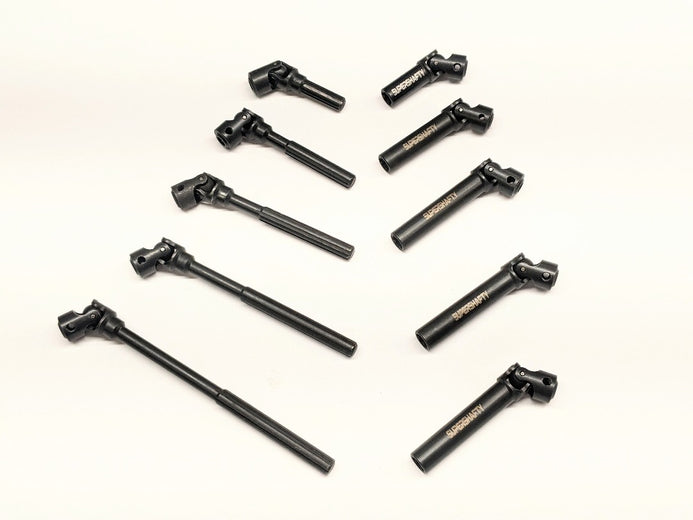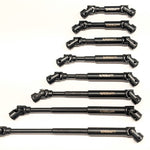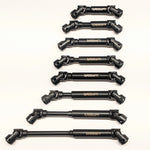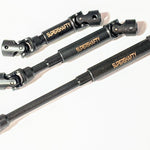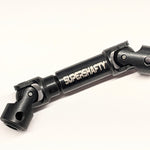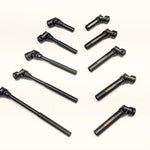 ALL NEW - "S4" SuperShafty Driveshafts - *Order By Measurement*
ALL NEW - "S4" SuperShafty Driveshafts
Order By Measurement
To Order by Truck Specific Kits, Use the other Listings. 
PRODUCT DESCRIPTION:
SuperShafty has been developing this new style shaft for a long time, and we finally think we now have a product worthy of putting out there for you guys.

We took engineering bits and pieces from other shafts on the market that we liked, and combined them all into one package, so you get the best of everything in one without compromises. 

Ultra-strong Heat treated Steel
Rated for up to 40° of articulation
Splines are phased for aligned joints.
M4 Set screws (uses a 2mm Driver) No more stripped 1.5's
The shorter shafts are FULLY Splined, and the longer shafts have long portions of splines. We did this with the intention of you being able to SHORTEN them to your length of choice. 
All Shafts have the ability of being shortened by a minimum of 10mm. The longer ones can be shortened substantially more.
THESE DRIVESHAFTS HAVE BEEN TORTURE TESTED BY US HERE AT SUPERSHAFTY for months, And more recently by our team drivers as well.
ENOUGH THAT WE ARE CONFIDENT IN PLACING A 2 YEAR WARRANTY ON THESE SHAFTS AGAINST BREAKAGE.
(Not so Fine Print - Warranty covers shafts against breakage, in normal 1:10 Scale use, We are confident, so we want you to be too) 
This listing INCLUDES 1 full driveshaft. For most trucks you will need 2.
ORDERING NOTES:

Lengths are measured from MOUNTING PIN HOLE to MOUNTING PIN HOLE
TRAVEL LENGTHS LISTED ARE FULLY COMPRESSED TO FULL USABLE EXTENSION. You COULD extend it further, but you might risk engagement issues or the shaft coming apart.
The shafts DEFAULT to the short length ends. You can ADD 10mm of length to your shaft, by choosing a length and then adding a longer hub to the end. This is a $4.99 up-charge per end, but will give you the ability to add 10mm to customize the shaft length to suit your truck better. You can also use this option for clearance issues with tight skid plates or transmissions with large spur gear covers.

The shafts DEFAULT to the 5mm outputs. This is what most trucks use. But if you have a 6mm Bombproof transmission, You can choose to have us put 6mm ends on your shafts, by adding the 6mm optional hub to your order. 

This is a $4.99 up-charge per end.
 ADDITIONAL NOTES:
Modifying your shaft length WILL NOT Void your warranty.
Any other shaft modification WILL Void your warranty.
ALL Shafts are shorten-able, but you will lose travel proportionate to how much you remove. Measure three times, cut once.